My Favorite Public Speaker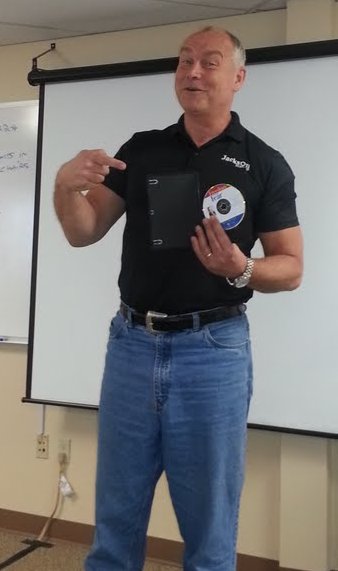 Mark Matteson is one of my favorite motivational speakers.
He inspires through humor and some of the best story-telling I've heard.
If you ever get a chance to experience one of his presentations, don't miss him. He is 5 feet 19 and a half inches of pure inspiration.
One take-away from today's presentation at the Best Seller's Publishing Institute is to create your book in many different formats for marketing purposes (like audio).
The BSPI is a quarterly 3-day event presented by Patrick Snow, best selling Author and Keynote Speaker.
You can experience a mini-version (4 hours) of the BSPI once every month in the Seattle, WA area. It's called the Author Publisher Roundtable.
And… You never know, Mark just might show up un-announced and share his wisdom with our group.
You can learn more about Mark's great service at his Sparking Success website.
.
---
Howard writes, speaks, and consults about sensible selling using the new media reality.

If you like this article, please +1 and share it with others…



If you liked this post - you might also like these: