Memorable Encounters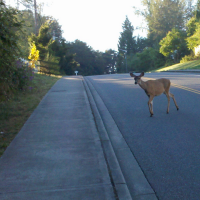 Are your meetings memorable or forgettable?
Chance meetings happen. They can be online, at a social function, or in a networking business event. Will they remember you and recall what business you are in, or will you join the ranks of the forgettable?
How many first encounters do you remember? Every new sale starts somewhere. Usually it's that first meeting that will determine if you get the opportunity to present your services during a subsequent meeting.
First meetings are not the time to sell
Initial encounters are a time to ask questions and learn about the other person. You need to develop a rapport and then engage in conversation to discover what kind of relationship this may become. If you learn that they fit your "ideal client profile", you should progress towards gaining a subsequent connecting opportunity. A future meeting appointment would be ideal.
If they do not fit your "ICP", you may still want to establish some kind of collaborative or referral relationship. This can be accomplished as simply as requesting a friend connect on a social media network. Just exchanging business cards is not building on a continuing new relationship like connecting your news-feeds online can be.
Then again, maybe you mutually decide there is no need or desire for any connection at all, whereupon you will both disengage politely.
Some first encounters never result in a second meeting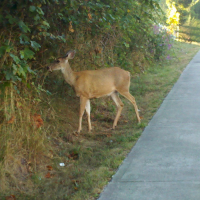 During my morning walk, I had a first encounter with a small fawn and suddenly noticed a protective doe not too far behind. She was focused on protecting her offspring. After she gave me the "once over" and determined that I was not a threat, she continued on.
We did not exchange business cards, but that's OK. All first meetings are not the start of a new sale. Some of them do not even result in a referral relationship.
Relax and enjoy your journey through life. You will sell more.
---
Howard writes, speaks, and consults about sensible selling using the new media reality.

If you like this article, please +1 and share it with others…



If you liked this post - you might also like these: