New Media Reality
It's a revolutionary new way to market your business
View a couple of interesting videos about the new media….
Let @equalman tell you Why and @ThatSalesGuy show you How.


You can get Eric's book Socialnomics: on Amazon

You can get Chris's book Trust Agents: on Amazon

You oughta know about inbound marketing from HubSpot

---

Develop YOUR own New Media Marketing Strategy
---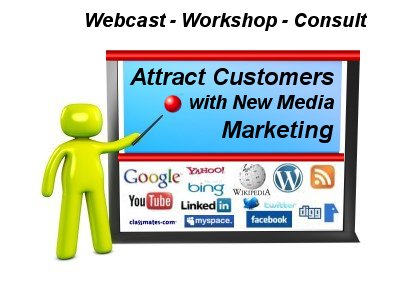 Choose the way
you want to learn.
The Old Media was easy to understand. You paid to run ads and you prayed someone would notice.
If The New Media seems a little over-whelming; a training session or coaching program will simplify it for you.
---
Best ways to implement your new media marketing strategy now:
---