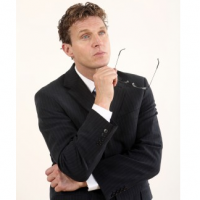 Truth lies between reality and perception.
Perception is your belief plus your choice. Happiness is derived from our choices. Misery is created when we choose to ignore reality.
How can you ever know what reality really is without experience?
Short term success can be created through convincing perception, although long term success demands wisdom earned through the experience of mistakes.
When Selling
While exercising the art of selling (helping others get what they want), use perception wisely, or you might be labeled a fraud. Admit what you don't know so as not to deceive.
When Buying
While purchasing, choose wisely to get the truth. The inexperienced must rely on creating a perception of expertise and may mislead you, even unintentionally.
The Internet enables and obscures the discovery of truth.
---
Howard writes, speaks, and consults about sensible selling using the new media reality.

If you like this article, please +1 and share it with others…



If you liked this post - you might also like these: