As a Professional Services Provider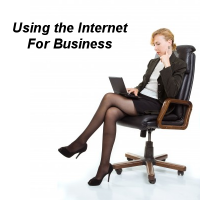 such as an Insurance Agent, Physical Therapist, Investment Advisor, Health Services Provider, Attorney, Accountant, Plumber, Electrician, Contractor, etc.
Marketing your service in the New Media Reality is a little different. You have increased marketing opportunities that evolve at a greater pace than in the past. A display ad in the yellow pages directory is no longer mandatory. You can even produce a lot of your internet marketing content yourself. Or, when your budget allows, you have plenty of help available.
The internet is a giant collection of productivity tools for both the business owner and your prospective clients. One way to use the Internet effectively is to establish and maintain a web presence that will attract new clients and build reputable trust for people who already know you.
The basics of business remain the same:
Provide a solution, product, service, or information to problems others have
Do it in a profitable way in order to sustain growth and continued operations
Multiply your production capability
People Still Buy From People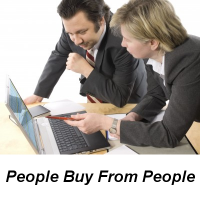 and the Internet can enhance your ability to connect and introduce you and your service specialty to other people. It can be thought of like an automated assistant sales and marketing agent that works 24×7 while you attend to business.
The primary reason we go to the Internet is to SEARCH for answers to pressing needs and wants. Most people look to the web to solve their questions and problems today rather than talking to their neighbors and friends.
The three most important things a professional service provider should do on the web is to make sure you can be found for the occupational specialty you provide and insure that all the online data about you puts you in a positive image when placed next to your competition. After that, you can make it easy to connect and do business with you by automating many of the data collection and operational processes.
They can't buy from you if they can't find and connect with you
A web presence is absolutely necessary to compete in your niche specialty. You should budget a percentage of your sales for regular online marketing efforts. Using the internet to market your business is easier today and you should not hesitate to get a little advise from an Internet Sales Consultant.
---
Howard writes, speaks, and consults about sensible selling using the new media reality.

If you like this article, please +1 and share it with others…



If you liked this post - you might also like these: