Sensible Selling with a New Sales Process and with a Niche Sales Site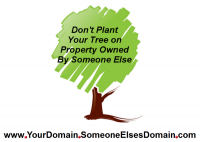 The new sales process begins on Google, Facebook, Twitter, Linkedin, YouTube, and other social media sites. Your web marketing strategy needs a solid foundation (Niche Product Site) that advertising and search marketing efforts can lead to. You can link this "Niche Selling Site" to your Social Media Profiles. You are then planting your "digital assets" on your own property.
Selling with a Blog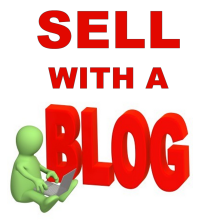 Multiple landing pages for the unique solutions your product or service provide is the keystone to effective linking. And, effective linking is the basis of Search Engine Marketing. This is why you need a Blog-Based Website to establish Your "Authority" on your subject.
The best platform to create your Blog-Based Website is WordPress running on a self-hosted account which you own and control.  There is plenty of documentation online and services that can help you if you do not want to do-it-yourself. You can start with Free Documentation from WordPress.org such as: First Steps to Take after setup. There are also plenty of value added tutorials that can get you up and running quickly and efficiently. One of the best is WordPress 101 Video Tutorials.
Full Disclosure: I can provide you with a self-hosted WordPress Website quick and easy at an affordable price. Contact me for more information.
Whether you decide to do it yourself or enlist the help of an Online Consultant to help you you, you really need to start blogging if you have anything of value to share with the world. Until you do, the Search Engines will not be able to find you and send people your way.
---
Howard writes, speaks, and consults about sensible selling using the new media reality.

If you like this article, please +1 and share it with others…



If you liked this post - you might also like these: