Is it better to rent or own your audience of prospective customers?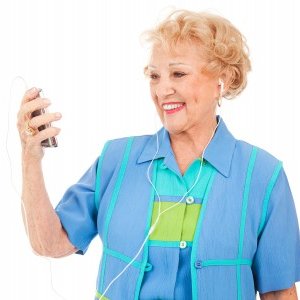 Accepting the new media reality means you should invest long-term and stop spending on un-productive old media.
My thought is inspired by Seth's BlogPost, The platform vs. the eyeballs.
Old Media: Past marketing methods were to rent ears and eyeballs for your message. TV, Direct Mailing List, Tradeshow, Magazine, Radio, or Billboard each offered you an audience to present your message to. Sort of like, renting the eyeballs each media had collected or gathered so you could have a moment to attempt an impression.
New Media: Today's communication options have made it possible for you to gather your own targeted audience with a smaller investment thus creating the potential for much higher conversion rates at increasingly lower cost investments. It's referred to as building your platform.
Now you own your targeted eyeballs. No need to rent them anymore. You will have built a new asset for the valuation of your business (even though it may not appear on the traditional balance sheet).
In a past life, I participated in Industry Tradeshows as one of my primary methods to reach my target customers. I sold restaurant point of sale computer systems. State and Regional restaurant and hospitality trade associations would put on trade shows to attract foodservice operators for a 2-3 day event of education and exhibits.
Thousands of attendees would browse the exhibit floor and I would usually attract and connect with 100-200 of them. I would follow-up directly with about 20 of them and 2-5 of them usually converted into a customer shortly after the show. As my business grew by adding dealers, I could convert multiples depending on how many of my dealers worked each tradeshow with me.
It became a numbers game of how to attract the eyeballs of our targeted customers and interest them enough that they would engage with us. Once our business infrastructure could handle it, we would rent the eyeballs of other medias that collected a following of our targeted audience.
This became a never ending cycle where we became dependent upon others to gather the eyeballs while we continued to pay for the privilege of presenting to them. That is no longer the only way to find your audience with the New Media.
Today, YOU can build a platform with a reasonable investment that will attract your target customers where you can present your products and service solutions with a much greater ratio of conversions. Overall you will spend less money and you will create a continuing flow of targeted prospective customers and clients if you build your foundational "platform" properly.
I'm so convinced that this is a viable method of marketing your business, that I am hosting a series of live workshops and tele-conferences that will help introduce the methods YOU can use to tap into this New Media Marketing. Join me for a discussion of how this new media relates to the business you are building.
New Media Reality For Small Business Entrepreneurs.
How to attract, educate, nurture, and convert your followers, fans, and friends into satisfied customers and clients.
We will explore the What If I Were:
A holistic healer professional trying to attract new patients
A mortgage broker looking to expand my business into a consultancy
A home decorator searching for collaborative partners to work with
A house cleaning service in need of new clients
An international shipping expert looking to serve clients with less travel
A technical expert wanting more project contracts
Any small business with little or no money needing exposure to a targeted audience that needs the solutions that you provide
——————————————————
Howard Howell writes about the art of selling. When not writing, he is teaching or coaching business owners how to increase their selling effectiveness using the New Media Reality.
---
Howard writes, speaks, and consults about sensible selling using the new media reality.

If you like this article, please +1 and share it with others…



If you liked this post - you might also like these: