Marketing and Selling Metrics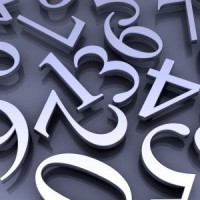 If you can measure it, you can manage it.

In a nutshell – here are the metrics to monitor the 3 Keys To Biz Success. You might notice that I believe Selling is the master-key.



3 Marketing Metrics to attract new customers (Subtle Selling)
Impressions —-> Leads
Impressions (Suspects)
Attractions (Suspects)
Conversions (Leads)
3 Selling Metrics to increase revenues (Sensible Selling)
Engagements —-> Customers
Engagements (Prospects)
Follow-Ups (Prospects)
Commitments (Customers)
As a business owner you are responsible to drive activities in these areas to achieve optimal results. When you realize enough commitments to generate customers that produce revenue, you can now experience the joy of being accountable for some new metrics.
3 Managing Metrics to earn profits (Profitable Selling)
Balance Sheet
Income Statement
Cash Flow Worksheet
Spend the appropriate amount of time and priorities in following these metrics and you are bound to be a successful biz owner.
If you like this article, please +1 and share it with others…