Selling Is Simple, But Can It Be Subtle?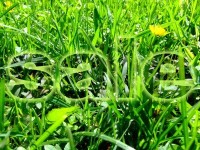 Is there any way we can escape that pushy "used-car salesman" image while providing honest business enhancement services to our clients?
The activity of selling is simple to understand because we are all buyers. We buy stuff daily and so we've observed plenty of good and bad examples of customer service (read sales person).
You can learn the process and go through the mechanics of practicing sales techniques, but the odds are you will end up coming off just like all those bad examples of pushy sales reps because you have become just like a robot. You start thinking that if you repeat the process enough times eventually the numbers game will reward you with more sales and more clients.
This is the low hanging fruit method and it doesn't take a lot of effort or originality to do this. Is it any wonder that the sales profession has such a tainted reputation?
My suggestion is to become highly proficient in three areas and study constantly, like any good service professional, so that your selling activity becomes one of exploration while learning what your customer needs and then providing specific solutions in response. Think of yourself as a solutions provider rather than a product peddler.
The three areas you need to study until it becomes second nature are:
Your product
Your industry
Sales psychology
You wouldn't go to a doctor of medicine who hasn't study for years about his/her craft, related fields, and tools of the trade. And, you wouldn't want to engage their service if they had not kept up to date with the latest discoveries and continued to practice their trade with on-going classes, seminars, and coaching. Why would you treat your profession any different?
As a professional service provider or business owner, you will need to constantly study Administration, Management, Marketing, Finance, etc. Regular sales advice and individual coaching will also help you create and maintain a steady stream of income.
Your goal is not to execute sales procedures like an obnoxious pushy salesman. You want to discover your sense of sell, your individual and unique method that you can apply in such a manner that is non-obtrusive and subtle.
If practiced properly, each transaction will happen as natural as the use of your other senses. You will create an atmosphere of empathy and connection with your customer so that they will want to buy from you. You will not be perceived as a salesman.
Learn More …
Experience SenseAble Selling Sessions– Discover Your Sense of Sell and learn how you can attract more customers with free advertising and without high-pressure sales techniques.
Read More …
Tom Hopkins' Low Profile Selling
Study his books and audio courses to learn how to sell like a lion, while acting like a lamb.