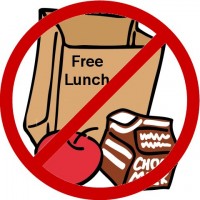 Selling something for Free can be easy now but harder later. Do you spend any time selling a Free Introductory Service or Product?
I think the Internet (brought on by the digital revolution) has created a whole new business/trade model where we need to re-evaluate and modify our selling strategies. We need to practice methods that make more sense and we need to understand the long term effects of our daily promotions. We need to actively understand "value proposition selling".
As a student and practitioner of selling, I can't help but notice how you need to be more creative in building a value proposition these days. Reading an article by Tom Foremski,  The Internet devalues everything it touches . . .

I'm observing how the the selling cycle, selling processes, and selling opportunities have also changed. There are plenty of opportunities to sell more if you just adjust your thinking. A good value proposition does not need a free give-away to entice a purchaser. Free can be part of the purchase offer.
He concludes with "…we have the means to produce just about anything, product or service, for a tenth of the cost and make it 10 times better — we have the means to build a tremendous amount of value that we can all share in…"
Sharing does not mean gifting.
I think a great example of a traditional business making use of this concept is from one of his comment submitters, Floor Junkies. In it, Marvin Solano states: "We have sold over 2.5 million square feet of garage floor tiles … thanks to lowered cost of advertising. Oh yes, that also allowed the consumer to spend less for the same quality product."
Notice what he gives away FREE and notice how it is conditional on a purchase. He can do this because of the advantages the internet gives him.
On the other hand, sharing everything with little or no money (read value) exchange will not grow our collective economy and enable the abundant lifestyle we all aspire to. At what point do you "convert" to a paying version of a free trial?
As one of the new age marketers, are you wondering when you can stop giving and start receiving a little? Selling  your product, service or knowledge is a greater challenge today than ever before, because we have so many competitors and new start-ups that do not understand where that cut-off point is when you stop sharing and ask the closing question to convert your fan into a real customer.
More clients and customers are getting "burned" today because they "bought-in" to services and products from vendors that have had to close-up shop. These are vendors that desperately went beyond that line of a win-win transaction to a loose-win. While the purchasers got a win-loose transaction in the short term, they end up with additional costs when they have to find a new vendor and pay again for something they needed that will now endure for the long-term.
We have the ability today to create even bigger value propositions to persuade our fans to convert into customer. Have you discovered how to do it in your niche? There really is no free lunch. Selling IS harder if you do not understand how to. Learn more to earn more and it becomes easier to sell.
Understand how to give FREE in your value proposition.
I observe many businesses that have not yet learned how to create and present a value proposition, ask for the order, handle the objection, ask again, and either close the deal or move on. I see so many, just continuing to give their service away until they cannot afford to stay in business any longer and the result is…  another post for another day.
——————————————————
Howard Howell writes about the art of selling. When not writing, he is teaching, speaking, or coaching about how to sell what you know.
---
Howard writes, speaks, and consults about sensible selling using the new media reality.

If you like this article, please +1 and share it with others…



If you liked this post - you might also like these: