It's YOUR USP.
(Unique Selling Proposition)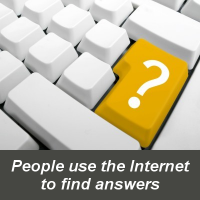 Think about it. What is the most common question people ask you? If you have the answer and they have the question, that is what you should be doing. Recognize what you can solve for others. That should be your occupation.
If it is something that you enjoy and are passionate about, then, hire yourself today, and do it. It will be easy for you to set yourself apart from the crowd, differentiate you from your competition. Focus on the one thing that you do best and get in front of those that need your service or solution now.
The world is full of mediocre generalists. Become a meaningful specialist.
The internet is used to find answers. Become one.
What problem are you the answer for? What solution do you provide? Keep it specific and stay focused. Become the only solution for that problem that people will find and think about when they are searching the internet.
Create an effective online presence.
Establish your Internet sales strategy.
Maintain your Virtual Sales Office.
Do this and you will eventually have all the prospective new business that you can handle. Then YOUR problem will be to find others that can help you build your business larger. That is how building a business happens. It starts with the problem.
What's YOUR Answer?
What are you doing about it?
---
Howard writes, speaks, and consults about sensible selling using the new media reality.

If you like this article, please +1 and share it with others…



If you liked this post - you might also like these: