Author Publisher Roundtable for June 2009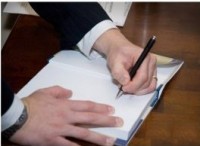 Best Selling Author, Patrick Snow has sold over 150,000 copies of his book, Creating Your Own Destiny, and he believes that "a bookstore is a lousy place to sell a book". So where should you sell your books then?
No matter how you publish YOUR book, YOU still have to sell it.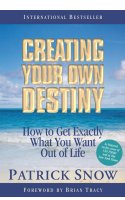 Patrick teaches his students, clients, and fans how to become a best selling author while sharing his real-life experience. And, if you are not yet a published author-ity for your special niche, you can still learn from him.
I have been facilitating a regular monthly live event in the Seattle area for over a year now featuring Patrick and promoting some of his strategy's and techniques. He has helped hundreds of new authors discover the secrets to becoming a Best Selling Author.
Because of a conflicting speaking engagement, this month we will be doing a complimentary tele-webcast with some special training from Patrick instead of a live event.
Patrick will share with the listeners his 7 most effective strategy's to sell YOUR book. I'd like to encourage you to call or log-in next Wednesday, June 17th at 1PM PST.
If you cannot listen in at that hour, a recorded replay will be available following the live webcast, but you must register to receive access to it.
FORMAT: Simulcast! (Attend via Phone or Webcast — it's your choice)
TO LISTEN TO A REPLAY OF THIS EVENT, CLICK THIS LINK NOW…
As a SPECIAL BONUS to all listeners of the Live Webcast, you will receive a complimentary copy of Patrick's Special Report revealing his 52 Strategy's to Market Your Book to become a Best Seller.
I hope to see you online or on the phone next Wednesday.
---
Howard writes, speaks, and consults about sensible selling using the new media reality.

If you like this article, please +1 and share it with others…



If you liked this post - you might also like these: