Are Blogs and Websites Alike?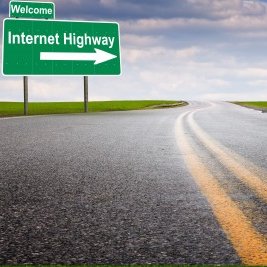 A Blog is a type of Website according to Wikipedia. In my humble opinion, if you use a single address (URL) for YOUR marketing purposes that will link associated and related web pages together, giving the perception that your reader is at the same location, it does not matter if you started with a Blog or a Website or even an old fashioned (by internet standards) Message Board (BBS).
IT is YOUR MARKETING SITE. Don't confuse the issue.
Don't get caught up in the semantics. It is your digital storefront. It is where your prospective clients find you, learn about you, and do business with you. Even if you have a physical office or retail outlet, you should still have a web presence.
The web (or internet if you prefer) has become such a transparent part of our daily lives and the business world that we should not perpetuate continuing confusion about the infrastructure that we use to conduct our daily lives.
Does it matter that you travel on a road, street, avenue, highway, or inter-state freeway to get to your client and perform your service or deliver your product? More and more every day, we are transacting our business via the digital highways.
The next time somebody asks for your address, there is no need to reply that you are at: the North American Road System DOT State of Washington DOT com SLASH SLASH Seattle SLASH 13609 NE 20th Street Southwest DOT html; You can simply reply I'm at Howard Howell DOT com.
Create YOUR Marketing Site and make it easy to find you, learn about you, and connect with YOU. This should be your first order of business. It is your first connection with prospective clients, vendors, and collaborators. It is your universal calling card.
So, are blogs and websites alike? Yes, now what's your excuse for not creating your digital storefront, office, or marketing site?
---
Howard writes, speaks, and consults about sensible selling using the new media reality.

If you like this article, please +1 and share it with others…



If you liked this post - you might also like these: